Introduction to the course
Welcome to the course! You'll learn to master three aspects of English grammar that have a big impact on sounding natural and professional.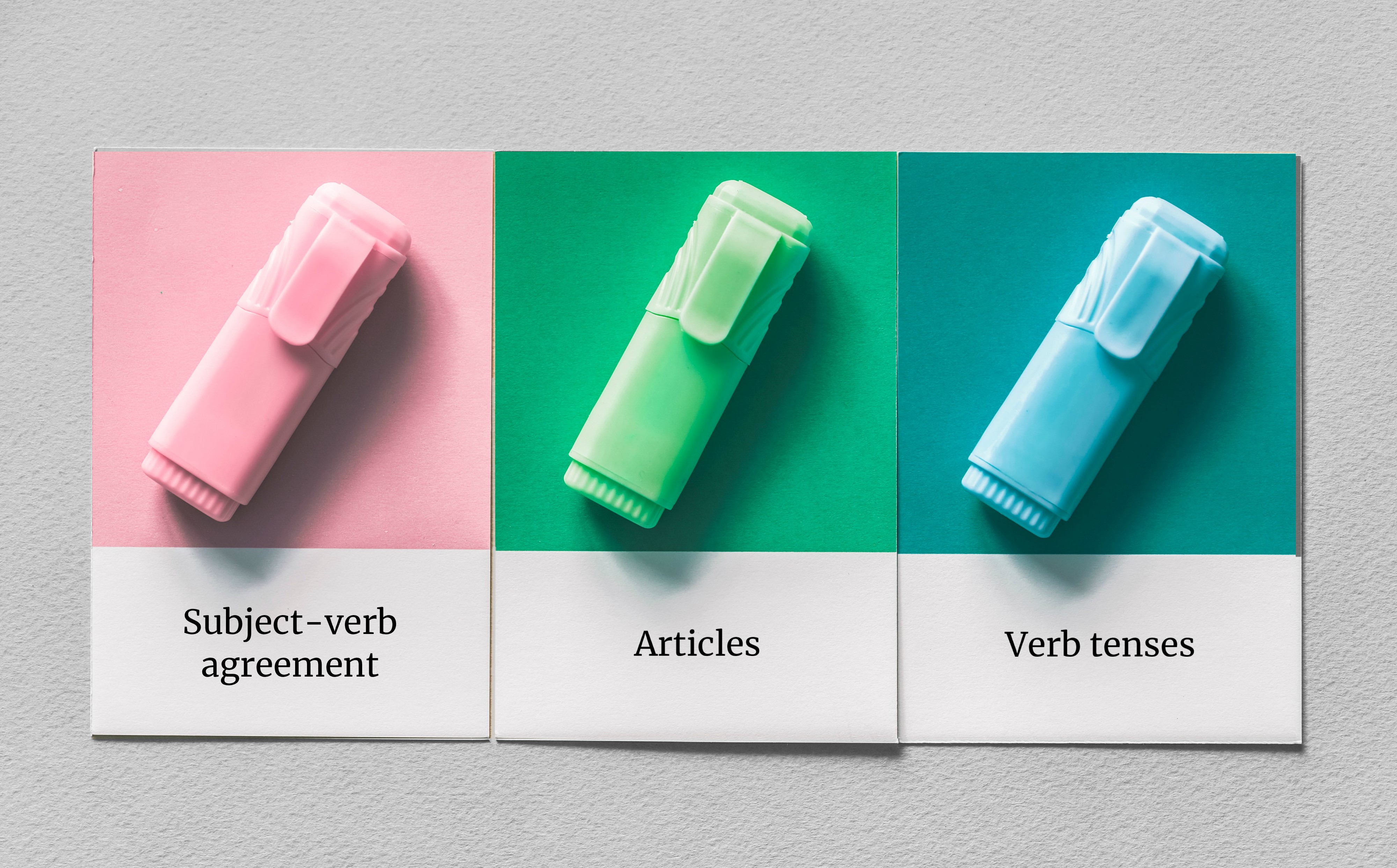 Sometimes we make small errors in our grammar because we've forgotten some rules, or were never taught them. This course will enable you to focus on three rules in particular.
Subject–verb agreement
Articles
Verb tenses
About the modules
You'll complete three modules that include eleven lessons. Each module contains:
an introduction to the topic, including why the aspect of grammar matters and plenty of examples
lessons that cover the main 'rules' for that aspect of grammar, broken down into clear sections
a self-assessment quiz on that module's topic.
Three quizzes to start with!
Before you begin the lessons, you'll complete three self-assessment quizzes. Don't worry if you don't get all the answers right — that's what the course is for!
You might surprise yourself with how many you get right! If that's the case, the course will show you why you're right and give you insights you can share with others.